Image Team : Meet Anne
Anne Christian - Personal Image Consultant
Anne Christian is a trained personal Male and Female Image Consultant; she has developed a method of creating a dynamic image makeover, personal and professional without compromising style or comfort. She accomplishers this by allowing you to still be yourself but only better and more confident. Her 15 year of training as a Professional Hair Stylist both locally and having attended numerous Hair Styling seminars' in London has resulted in her being able to offer expert advice in both hair colouring combining this with effective and complimentary changers to personal hair styles.
Added to her numerous professional achievements Anne has completed two Professional Make-up courses and confidentially offers bridal makeup and hair styling solutions for complete bridal parties. She has also shared her years of knowledge, by holding both group and individual Makeup Lectures. Her passion in creating constructive improvement to people's lives, changing how they perceive their image and well being, has lead to high powered business people leaving her Seminars with a new found image and a glowing personal confidence.
With the smallest changes you can change how people view you as an individual.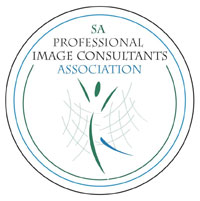 Image Team are proud members of SAPICA!